---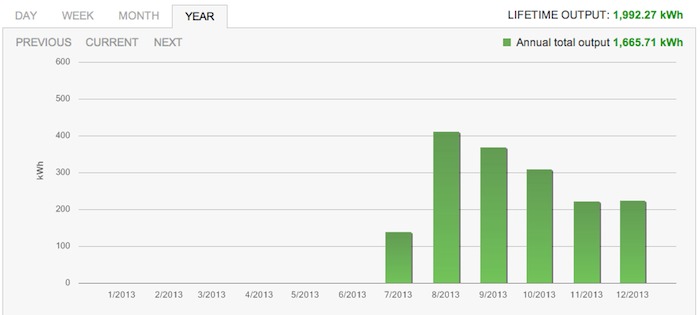 As I've mentioned here before, I've had a Solar Power Purchase Agreement (PPA) since July of 2013.
So far the system has produced almost 2000 kW-h, which is in line with the contract proposal from the Solar PPA provider (approximately 4000 kW-h produced per year).
The overall utility bill for the GubMints family has dropped by 20-35 dollars per month (on a total bill of 120 – 200 dollars per month). Not too bad for not having any skin in the game!
Sadly, for those still sitting on the sidelines waiting to sign a rooftop solar PPA, the salad days may be over. Continue reading →